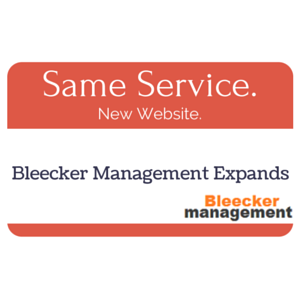 At Bleecker Management we are very excited to work toward our goals of offering great property management services to owners Jerusalem real estate. As Bleecker Management expands, we have also kicked the year off with a fresh new website.
There were a number of different objectives that we wanted to accomplish with the design and layout of the website. First off, simplicity of navigation and user experience were paramount. Those interested in Jerusalem property management services will now be able to easily find relevant information and get in touch with Bleecker quickly and easily.
On the subject of communication –
Making it easy for interested persons to contact us was also of high priority. To that effect we made contacting Bleecker Management simple and efficient. We can currently be contacted via a number of methods, some traditional and some a bit more cutting edge. Well, sort of cutting edge. On the standard side of things; we can be reached by both phone or email. In addition, a live chat feature is displayed on the bottom right hand side of the website and can also be used to contact us. If there is not currently a team member in the live chat, or if they are assisting another client; you can input your contact for a prompt follow up call or email.
We are constantly looking for valuable feedback from clients on how to improve the website or our services in general. In our experience, advice and opinions from our clients has been very helpful.
If you have any questions about how property management can work for your Jerusalem property or any other general inquiry, please do get in touch.
We look forward to hearing from you soon.