Bleecker Management = Peace Of Mind
We Are Putting A New Spin On Jerusalem Property Management.
Care-Free Management & Professional Service Translates Into Peace Of Mind That Your Jerusalem Property Is Well Taken Care Of...
Personal Property Management
Own a property in Jerusalem that you visit a couple of times a year? Bleecker Management can provide you with the peace of mind that your property is well taken care of while you are away.
Rental Property Management
Currently renting your Jerusalem property or looking to rent it out for extra income? Bleecker Management allows for easier and more enjoyable rental experiences for both you and your guests.
Airbnb Listing Management
Airbnb provides for a powerful and effective way to market your property in Jerusalem via a reliable platform. Bleecker Management offers optimization and overall management of your Airbnb listing; ensuring its success.
Property Management Consulting
Property management options in Jerusalem and the variety of ways to make income from your property can be confusing. Bleecker Management provides our clients with a clear management & marketing strategy that best suits your needs.
Bleecker Management Services
Property Management
Weekly Property inspection
Weekly Inspection Reports
Mail Collection
Bill Payment
Preparation Of Property Prior To Arrival
Repair & Maintenance Supervision
Alarm & Security Contact 24/7
Concierge Services
Contact
Property Management
Rental Platform Listing
Property Advertising & Marketing
Property Preparation For Guest Arrival
Meeting Guests For Property Introduction
On Call 24/7 For Guest Inquiries
Concierge Services
Contact
Property Management
Airbnb Listing & Optimization
Handling Inquiries & Transactions
Managing Listing & Pricing
Contact
Property Management
Consulting On Best Plan For Your Property
Property Marketing
Management Plan Customization
Contact
Bleecker Management Team Spotlight
Featuring Our Director of Management Jack Kamenetsky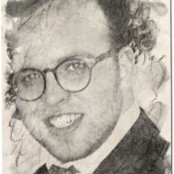 Jack Kamenetsky
Director of Management
Jack, in his role as director of management ensures that client properties and experiences meet the Bleecker Management standard of excellence.
Bleecker Management News & Events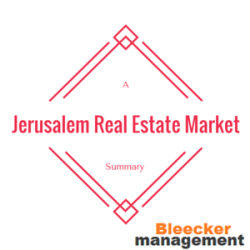 For anyone even remotely familiar with the Jerusalem real estate market, the notion that it is not exciting and fast moving is inaccurate. While the property market in Jerusalem is certainly very different from the mega metropolises such as New York, London, or Hong Kong; it also has it's own distinct characteristics that infuse[…]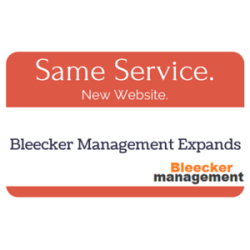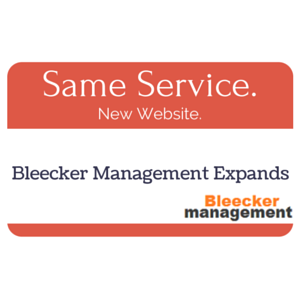 At Bleecker Management we are very excited to work toward our goals of offering great property management services to owners Jerusalem real estate. As Bleecker Management expands, we have also kicked the year off with a fresh new website. There were a number of different objectives that we wanted to accomplish with the design and[…]
Previous
Next